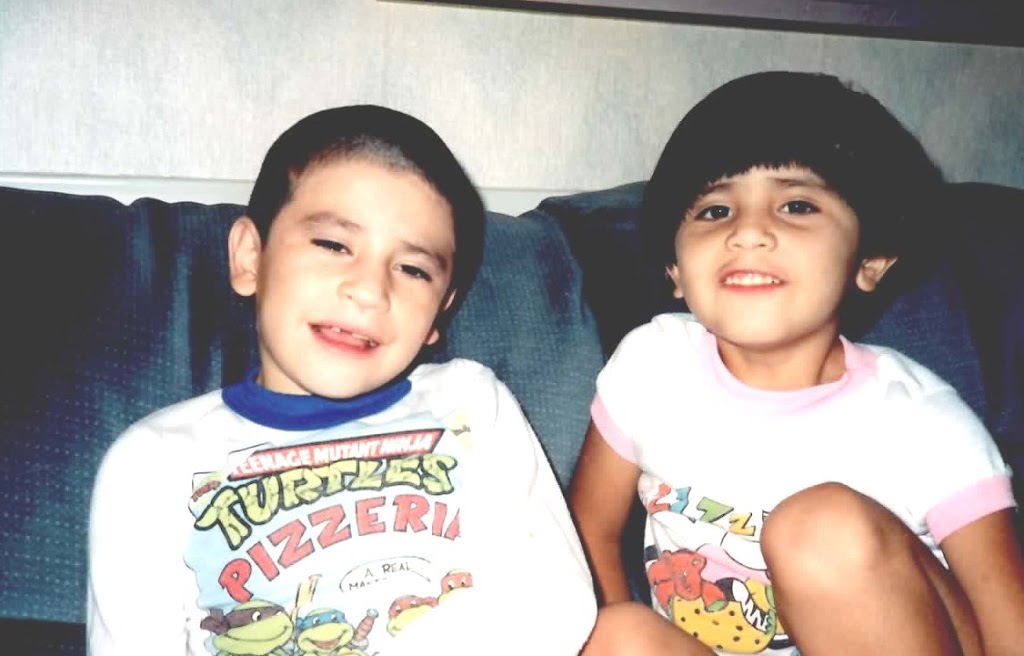 "Flight 1296 to Dallas is now boarding at gate six." Little did I know that twenty two years ago today those words would be the beginning of a brand new life. On July 10, 1990 Anne Broyles and I boarded a plane with two small children, Eva and Ricardo Cervantes. We met the children at an orphanage in Piedras Negras, Mexico and made arrangements to bring Ricardo to Dallas for a psychiatric evaluation.
The children sat speechless for most of the flight. They had never been outside of Mexico, never seen an airport and certainly never flown on an airplane. After arriving in Dallas they experienced more new sights as we drove past tall buildings on paved streets in an air conditioned car. In preparation for the kids arrival a good friend took her nieces and nephews to Toys R Us and bought a car load of toys to welcome them to America. The term, "culture shock" was evident as we pulled in the driveway and the kids got out of the car. They walked by the toys and into the house without saying a word.
Our first night was interesting and probably a little crazy for them as I repeated the only Spanish I knew, "Cómo te llamas? (What is your name) and Cuántos años tiene usted? (How old are you.) I wanted them to be comforted by hearing their language but they probably thought I was pretty strange asking them questions over and over again knowing I already knew the answers.
July 10, 2012 became the first day of a miraculous journey with two children that would eventually become the loves of my life. On this special day I want to express my deepest gratitude to the hundreds of you who helped raise, support and care for little Eva and Ricardo Cervantes.
The years have seen great joy and pain I could not have imagined. But the love exchanged between a lost little girl, a troubled little boy and a community of angels has been, to me, God's amazing portrait of true love and grace beyond measure.
What could be happening in your life today that might change all your tomorrows?

How can you be a part of helping someone else who cannot do it alone?

If you are that "someone" who needs help, ask for it. You never know how you will see God show up in the lives of other loving people.
Happy Anniversary Eva and Ricardo!
Click on the envelope below to send to a friend.
5 engagement purpose presupposition quote inse, iden, endo result
www.collegewritingservice.org
adversative purpose usuality prob report assi, iden, endoprobreason reason reason appearance